Else Remmen is no stranger to the world of luxury. An interior decorator and scenographer by trade, she purchased the five-star Copenhagen Hotel d'Angleterre in 1993 with her late husband, Henning Remmen and has been involved in the luxury hotel business ever since. After owning and cruising on board the 41.6m M/Y D'Angleterre II for more than 20 years, Remmen spoke to Rebecca Taylor about her time on board and decision to place D'Angleterre II on the market.

TSO: How did you enter the world of yachting?

ER: I married my husband, Henning, in 1988 and was really introduced to yachting through him. He was a former air captain with the SAS and it was always a childhood dream of his to own a yacht. After many years of holidaying on luxury cruise ships, we were finally fortunate enough to consider entering the market ourselves.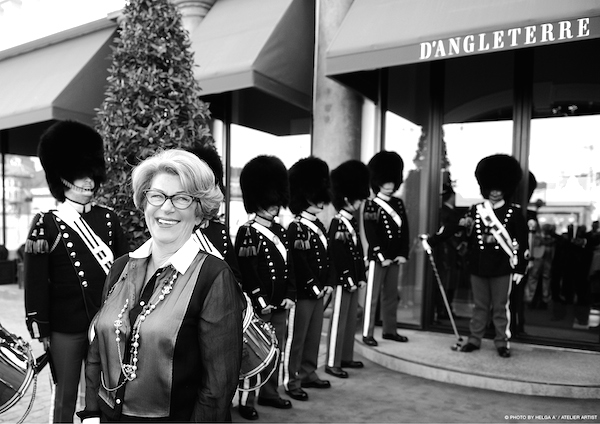 Owner Else Remmen outside her Copenhagen hotel, Hotel D'Angleterre.

TSO: How did you decide on D'Angleterre II?

ER: We actually decided on purchasing her two years earlier than we did. When she was first placed on the market, we flew all the way to Antibes to purchase her, but came to find on the day of arrival that she had just been sold! So when she came back on the market two years later, we decided to buy her right on the spot and named her after our hotel.

TSO: How do you like to spend time on board?

ER: Over the last 20 years we have had dinner parties and birthdays for family, grandchildren, clients and visitors from all over the world. Not to mention the various vacations, fishing, diving and multitude of other on-board activities we've been able to take advantage of.

TSO: Do you have a favourite cruising spot?

ER: One of the best cruises I have done was in Croatia. We cruised between all of the lovely small islands, had picnics on the beaches, grilled in the evenings, went on vineyard tours and visited so many historic places. Family and friends were able to fly in and out and for the six weeks we were there, we experienced perfect weather every single day.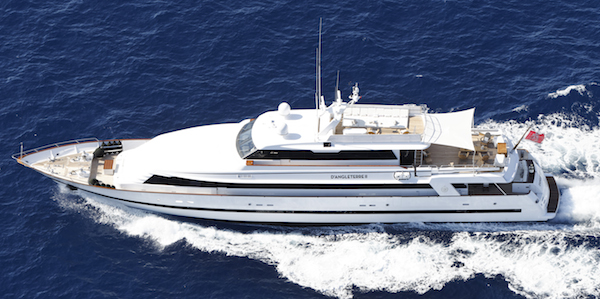 The 41.6m D'Angleterre II, launched in 1986.

TSO: What advice can you provide for other owners?

ER: I'm a very hands-on owner and as a result, perhaps stay more involved than others. However, I think it is absolutely necessary to keep your yacht in tip-top shape, from the engine room up to the sundeck, not forgetting to keep the interior up to date.

TSO: D'Angleterre II underwent an extensive refit in 2010. How involved were you in this process?

ER: As I mentioned, I enjoy being hands-on, so I was really involved for the duration of all her refits, including her latest one. Not only because I like to ensure the five-star standard is maintained, but I also find it incredibly interesting. Coming from a design background, I find the process fascinating and enjoy being able to utilise my skills, while improving the overall look of the yacht.

TSO: Do you have any regrets about your ownership journey so far?

ER: Not many, aside from the fact that we should have taken her to the Caribbean for the winters!

This interview appears in Issue 15 of The Superyacht Owner, out now.
See the brochure of D'Angleterre II here.